Headset Apple AirPods and other wireless earbuds in the dock according to the number of researchers who believe that these types of devices are not safe and they cause cancer, they said. Mouth of truth behind those claims?
What does headphones Apple AirPods injury cancer?
More than 250 researchers signed a petition submitted to the United Nations and the World Health Organization WHO, expressing their concerns about the electromagnetic radiation that emits from the headphones Apple AirPods and other wireless earbuds of the Treaty on the Bluetooth.
Says Jerry Phillips professor of biochemistry at the University of Colorado and one of the signatories on the petition to put the headphones AirPods in the ear known the tissues of the brain to a high level of wave radiation and radio-which affects the integrity of DNA and functions of cells, a step of initial infection to tumors, especially those related to the tissue of the brain and nervous system.
Argument wide in the scientific community
Theoretically it can be those claims and allegations are true, but on the ground there is no evidence. There are many papers and scientific researches published about the effect of radio waves used in electronic devices on human health however, their results are quite conflicting and have not yet reached a final result based on clear evidence.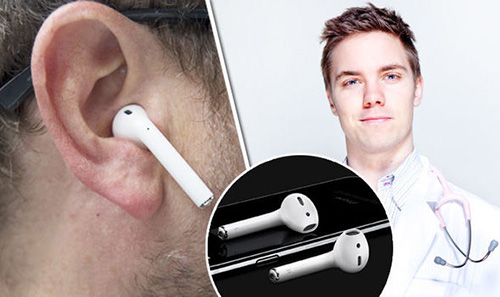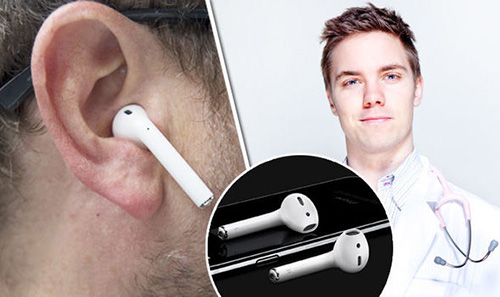 Says Kenneth Foster, professor of bioengineering at the University of Pennsylvania that claims the existence of serious effects of radio waves on human health "not credible," and these remarks also in the table range in the scientific community about that matter.
Not headphones Apple AirPods alone!
Not only do headphones Apple AirPods only and there are broad accusations, not alone, but to all devices and wireless technologies that rely in its work on Bluetooth free Wi-Fi and especially ear headphones. But believe headphones Apple addresses this because it is the most famous and best-selling.
The World Health Organization WHO and other institutions of Global Health already studied the side effects of life and Bluetooth and other wireless technologies has not yet reached conclusive evidence to say that no potential damage to human health.
If you are a developer and publish your apps via the news app to reach for a large segment of Arab users to reason across the following mail: info@arabapps.org will your app soon in the list of news apps if level befitting the user.
Do you want more apps and news?
Apps and news apps for Apple, Android and not available on our pages via social networks, follow us on our various Facebook andTwitter , and Google Plus , andYoutube , and Instagram , The Telegram