IOS system 13 will be announced at the conference Apple developers WWDC 2019 in the month of June next, except that the website 9to5Mac famous interested with news of the Apple I come to some information about the advantages of the system is available, citing informed sources.
Night mode Dark Mode
Night mode Dark Mode in iOS is to talk about years ago. Website 9to5Mac confirmed the coming of Night Mode in all parts of the iOS system 13 law.
Night mode can be activated in the settings of your system will be comprehensive of the views all of you as well as the basic applications installed on it already. Also will be available by the property of high contrast High Contrast like those in the system of macOS.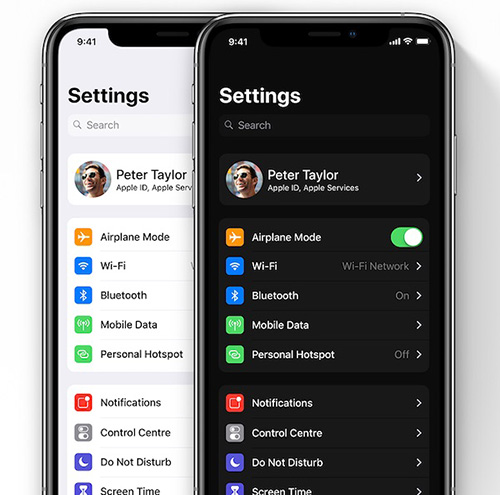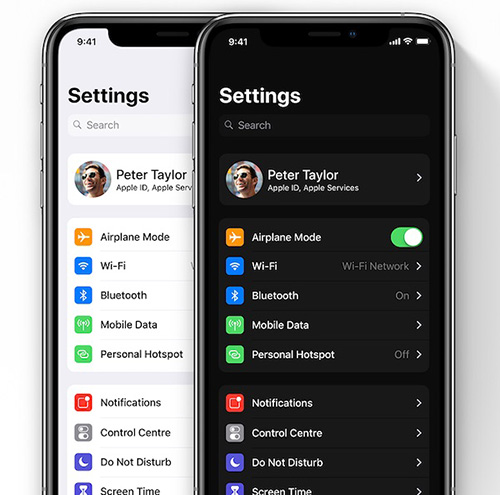 Mail application Mail
Mail application Mail the default in the iOS system 13 will borrows an important feature from the Gmail app they are associated messages in the specific rankings, such as important purchases, promotional messages, messages that are least important, etc. It will also feature also feature a "read later Read later" to enable the user to refer back to the messages of the mailing is important.
Navigate easily between applications on the iPad
IOS system 13 will makes navigating between open applications on the iPad easier and easier depending on the property similar to the taskbar in the computer systems office, or the representation of open apps cards floating on the screen and click on them to open them or drag them to close them.
The iPad is luck!
You will receive your iPad, also on the many of the new features in the iOS system 13 because of the breadth of measurement of its screen compared to the iPhone where the update will be more focused on the stability of performance and improve the experience of use.
Of those advantages according to 9to5Mac the inclusion of some new gestures like a charm with three fingers on the keyboard left and right for a dip Undo or decline reverse Redo.
The Safari browser on the iPad will run the desktop version automatically From Websites if of the opinion that they will be displayed better on the screen of the iPad.
Other advantages ..
Improve the property management of the fonts in the settings.
Re-design of some applications such as application reminders Reminders
Improve the performance of Siri in voice recognition.
Improved virtual keyboard that works in more than one language.
What are the more advantages would you like to see in iOS 13 on your device?