Phone-style folding within the events of the conference MWC 2019 revealed the ZTE Corporation of China for a Nubia Alpha is the first phone to wearable, supports voice calls and video through internal camera!
To return to the IFA Conference 2018 the end of last year, we recall with you the firm offer newbies a device unique like the former, but in fact the phone around the wrist, I didn't know the company time of details of the new device officially, and we didn't know back then more than his name.
And now, after a lapse of more than three months, revealed the company, a subsidiary of ZTE of China for the first phone wearable on the hand screen is completely flexible, two attendees of a conference phone experience wearable by themselves and verify its potential as we see in the video below.
Phone Nubia Alpha new device very interesting as it uses a flexible OLED screen small size of 4 inches fit to wear on the wrist, was produced in collaboration with Visionox, a screen is relatively narrow and very long by the length to width 36:9 and accurately 960 × 192 pixels.
The new device is already smart watch is backed with Snapdragon Wear 2100 with random access memory capacity of 1 GB RAM and the memory storage capacity of 8 GB, and running custom with support for AIM "screen control remote reference", there is also a battery capacity of 500 milli-amps for up to two days of operating.
The main machine is issued with a card eSIM allows to make voice calls from the device directly supports connection internet 4G, so the company produced another version of the Nubia Alpha without the slide connection can be connected to the phone via Bluetooth or Wi-Fi.
Device Nubia Alpha there is a 5MP camera to make video calls and take pictures like never before through your wrist.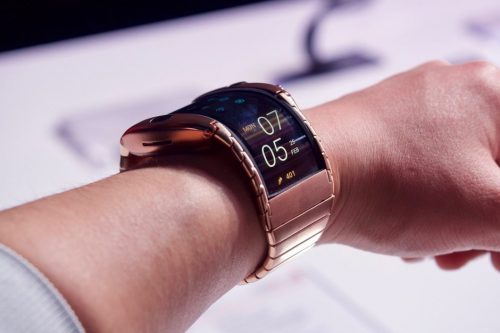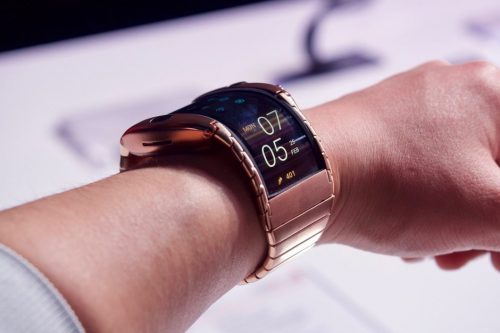 The cost of Nubia Alpha version of a slice call 549 € " $ 625", while up the price of the version Bluetooth the 450 € " $ 510".
If you are a developer and publish your apps via the news app to reach for a large segment of Arab users to reason across the following mail: info@arabapps.org will your app soon in the list of news apps if level befitting the user.
Do you want more apps and news?
Apps and news apps for Apple, Android and not available on our pages via social networks, follow us on our various Facebook and Twitter , and Google Plus , and Youtube , and Instagram , The Telegram