After a number of leaks only revealed the OnePlus for a phone its new flagship OnePlus 7 along with the highest version of OnePlus 7 Pro, with a streamlined design characteristic and specifications worthy of admiration.
Officially unveiled for the OnePlus 7
Design :
Start from the exterior design looks like OnePlus 7 relatively phone OnePlus 6T launched by the company last year, where the phone has on screen Optic AMOLED compared to 6.41 inches with a resolution of 1080 pixels in addition to a small bump for the front camera, with a sensor a fingerprint is built into the screen.
In the back there's the camera settings for a double, it is still a scroll bar uncommon development (the key to mute the sound of the hardware in the OnePlus) exists, and still headphone jack is missing.
Specifications interior:
As expected, working for OnePlus 7 with chipset Qualcomm leading this year's Snapdragon 855, based on two options of RAM and either 6 or 8 GB RAM and two options of internal storage 128 and 256 GB.
It should be noted that the storage unit from the collection of UFS3.0, which means the operating speed is higher for the applications and various programs, along with the advantage of the RAM Boost, and new management better memory.
Also featuring the OnePlus 7 new stereo speakers with set Dolby Atmos, the company says that it has been improved vibration for a way to add engine vibration written faster and more responsive than traditional motors.
Camera OnePlus 7 :
Camera OnePlus 7
Talk camera the OnePlus 7 the background of the main camera IMX586 the introduction of the Sony strictly 48 megapixel camera, the highest resolution currently exist in the market, to the open side of the lens F1.7 with the feature of optical stabilization.
Allow high precision sensor to obtain the great details in the daytime, while in low light, the lens allows clearly receiving more light.
The secondary camera comes at a resolution of 5 megapixel, sensor the depth to put a photo portraiture, while we lack the front camera to a resolution of 16 megapixel with the possibility of filming 1080p video.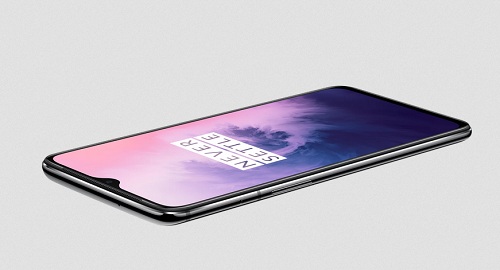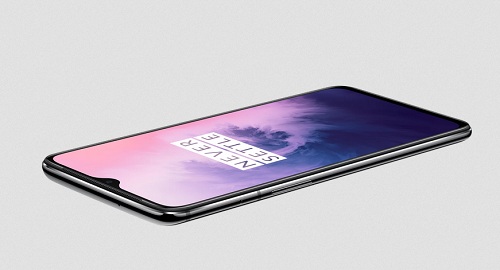 The price and availability of OnePlus 7 :
Run OnePlus 7 with interface OxygenOS 9.5 based on Android 9, depends on the battery is 3700 Milli-amp supports fast charging with 20 watt.
The announcement of the OnePlus 7 officially at a price of 559 $ for 6\128 GB, is scheduled to begin in the access to markets the beginning of next June.
If you are a developer and publish your apps via the news app to reach for a large segment of Arab users to reason across the following mail: info@arabapps.org will your app soon in the list of news apps if level befitting the user.
Do you want more apps and news?
Apps and news apps for Apple, Android and not available on our pages via social networks, follow us on our various Facebook and Twitter , and Google Plus , and Youtube , and Instagram , The Telegram