The company announced the HMD Global region for Nokia phones it will work on a range of new phones on 5 September, just one day before the start of the IFA exhibition in 2019, is expected to see three new phones are the Nokia 5.2 and Nokia 6.2 and Nokia 7.2 .
Nokia 7.2 dazzles with the structure of a thin circular camera
Earlier appeared leaks Nokia 6.2, and now appeared leaks Nokia 7.2 with a range of specialty photo provided by US website NPU famous.
Reveal the pictures about awesome design for your new phone, with the camera module is circular with three sensors, the camera and LED flash, comes underneath the sensor fingerprints of the material of the circular variety with the design of the camera.
Turning to the front of the phone we find the design of the extrusion small shaped drop of water "waterdrop" small is makes it more like a small puncture in the middle of the screen from the top.
Also we have a picture Phone Nokia 7.2 of all aspects, published Slashleaks showing a headphone port of 3.5 mm and there are external speakers and a USB port in the bottom of the phone also.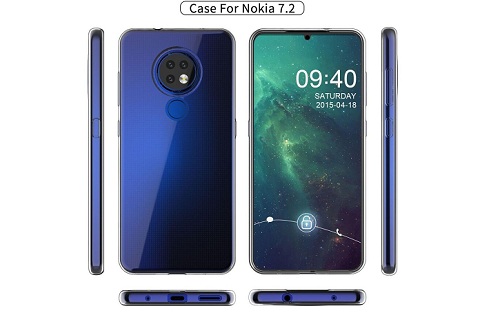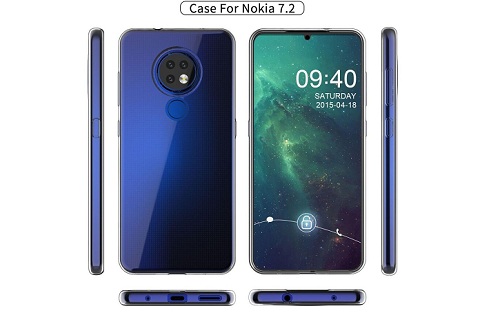 Finally, will Nokia 7.2 by the chipset Qualcomm Snapdragon 660 will come with the main camera 48 megapixel camera, and we'll know more details in the coming days.
If you are a developer and publish your apps via the news app to reach for a large segment of Arab users to reason across the following mail: info@arabapps.org will your app soon in the list of news apps if level befitting the user Arab.
Do you want more apps and news?
Apps and news apps for Apple, Android and not available on our pages via social networks, follow us on our various Facebook andTwitter , and Google Plus , andYoutube , and Instagram , The Telegram