Updates often experienced by WhatsApp recently there are more additions during the next period and on top of the feature of Night Mode, which the team began the development of WhatsApp in selected ready to launch soon.
The feature of Night Mode, which began to talk about her months ago she seems to have entered into force as reported WABetaInfo interested news app to the trial version last of WhatsApp for Android came with a night mode as we can see in the photos posted.
The feature of Night Mode in WhatsApp rely on the heart of the interface to use to color the black (or dark gray to be exact) to reduce eye strain as well as reduce the blue light emanating from the screen at night to prevent insomnia, all of these health benefits accrue to the user by the use of night mode as well as the advantages of technology to minimize the consumption of battery power if his phone works screen OLED.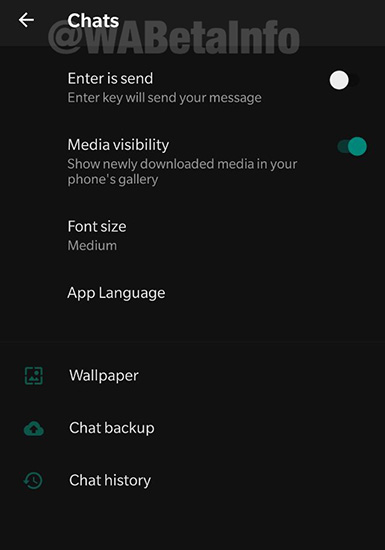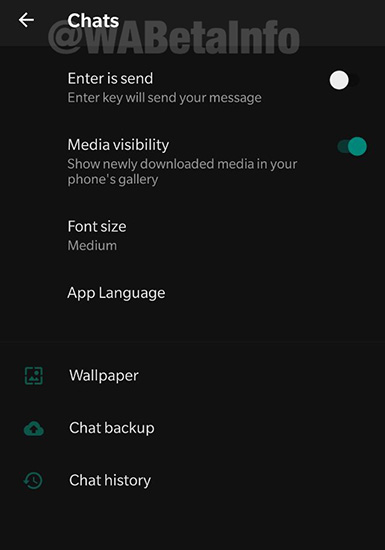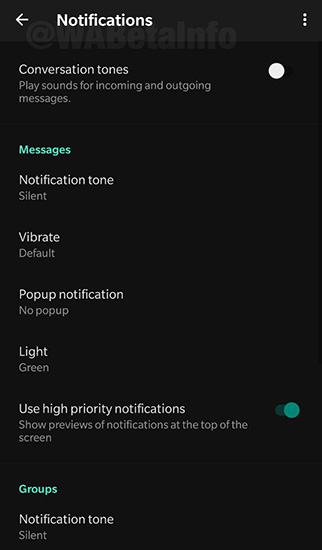 The feature of night mode even now in demo version restricted to only the settings, which is still under development so it may take team work WhatsApp some time until they are working the night mode on all application interfaces, especially the main interface and the interface of the talks, and, of course, would be a user option to activate Night Mode or disable it according to his personal desire.
The feature of Night Mode in the WhatsApp is one of the advantages in the future to investigate in addition to the feature image search on the internet and the browser of the interior and also the advantage of knowing the number of times to pass a certain message to distinguish spam news counterfeit.