Samsung began the launch of the updated Android 9 Pie for its famous Galaxy Note 8 in several European countries, and is expected to launch in the rest of the world gradually through the recently next.
A stable version of the update name N950FXXU5DSB2 and version Android 9 Pie with one One new UI from Samsung, in addition to updates Android security for the month of February.
To see if an update is available on the Samsung Galaxy Note 8 your, open Settings App Settings > tap on system updates Software update > then tap on Download updates if an update is available.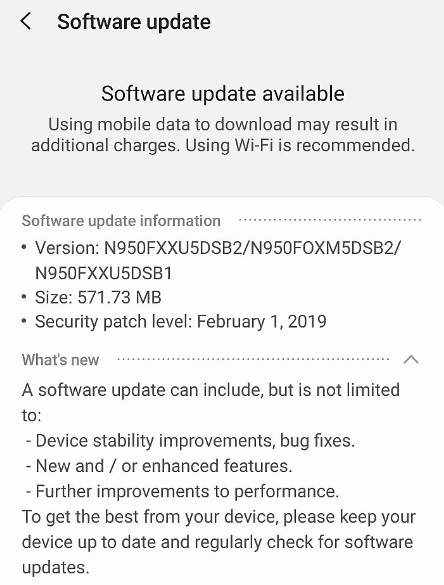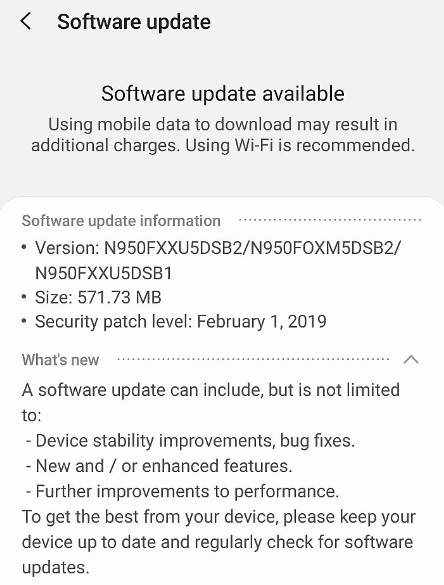 If the update is not available for your device yet, don't worry is normal that delayed the arrival of updates, especially in the Arab states a month or two maybe more.
Of the most prominent features of change in the modernization of the Android Pie for Galaxy Note 9 that carries the interface the new Samsung One UI with new design to facilitate the use of the device. Samsung has also redesigned many of the core applications in the system, the Night Mode in the system for reducing eye strain while using the phone at night. You can see the advantages of the interface of One UI in the video below:
The Samsung has already started to release updates Android 9 Pie earlier one, One new UI for phones: Series Galaxy S9 and Galaxy Note 9.
If you are a developer and publish your apps via the news app to reach for a large segment of Arab users to reason across the following mail: info@arabapps.org will your app soon in the list of news apps if level befitting the user.
Do you want more apps and news?
Apps and news apps for Apple, Android and not available on our pages via social networks, follow us on our various Facebook andTwitter , and Google Plus , andYoutube , and Instagram , The Telegram