Volt
Some users sometimes remove old backups on iCloud from your iOS device their own, and so in the attempt to restore a lot of storage space on the phones iPhone, where users who were using more than one device in the past, they said, is associating them with the same iCloud account, but they don't use these devices now, to get rid of the backup, through the following steps:
1 – Go to the settings app.
2 – The user presses on his personal file..
3 – presses then on the iCloud.
4 – then choose Manage Storage
5 – presses then on the Backups.
6 – under the tab "backup", and selects the device.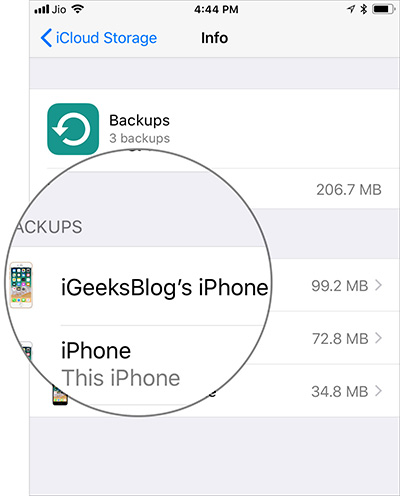 7 – The user presses the Delete backup Delete Backup, then press on Turn Off & Delete to confirm.